{"title":"Grand Opening: Art public Montr\u00e9al | Art Public Montr\u00e9al","thisUrl":"https:\/\/artpublicmontreal.ca\/en\/2015\/10\/a-post-en\/","body_class":"post-template-default single single-post postid-45711 single-format-standard apm lang-en apm-full-js nav-env-classic","query_hud":null,"active_filter":null,"alternate_language_url":"https:\/\/artpublicmontreal.ca\/2015\/10\/lancement-dart-public-montreal\/","clear_filter_collection":"clear","clear_filter_tour":"clear","data_attributes":{"data-view-type":"post"},"filter_root_url":"\/collection\/"}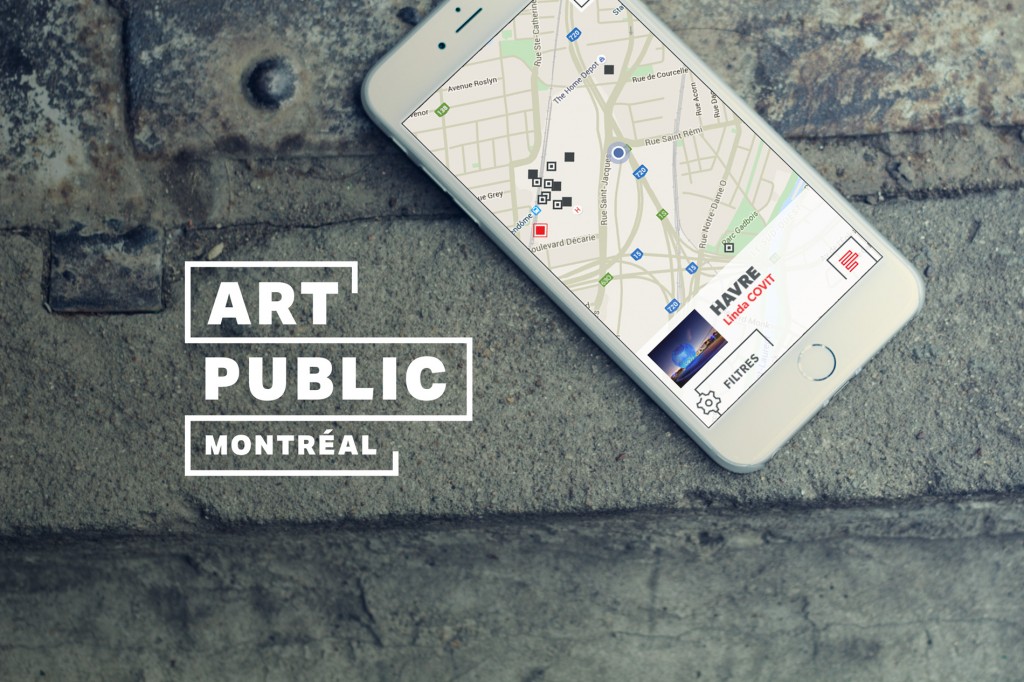 Grand Opening: Art public Montréal
October 8th 2015
NEW MONTRÉAL PUBLIC ART PARTNERSHIP GIVES UNPREDECENTED ACCESS TO THE CITY'S EXTENSIVE COLLECTION
Montréal, October 8, 2015 – A new partnership is now making Montréal's public art collection accessible to Montrealers and visitors alike. Art public Montréal has become a reality thanks to the collective will of its partners to help showcase public art in Montréal. The National Bank, the Bibliothèque et Archives nationales du Québec (BAnQ), the Caisse de dépôt et placement du Québec (CDP), the Centre hospitalier de l'Université de Montréal (CHUM), McGill University Health Centre (MUHC), the École de technologie supérieure (ÉTS), Hydro-Québec, Ivanhoé Cambridge, the Musée d'art contemporain de Montréal (MAC), the Montreal Museum of Fine Arts (MMFA), the Palais des congrès de Montréal, Place des Arts (PDA), the Société de transport de Montréal (STM), Concordia University, the Université de Montréal (UdeM), the Université du Québec à Montréal (UQÀM), McGill University and Ville de Montréal (Public Art Bureau) have agreed to consolidate their public art holdings into a common online directory, thereby creating a searchable bank of 600 works of art.
This rich collection, which can be viewed freely on the new Art public Montréal website, features:
Presentation of the artworks
Facts about the artists, including biographies and links to their websites
Routes by theme and discovery centres
News and anecdotal information about public art in Montréal (permanent and temporary works)
Advanced search options based on various criteria
Chance to vote for your favourite work (popularity trends will be shown on the map)
A unique collection
In this first phase, 18 prestigious partners will be providing online access to 600 works of public art in Montréal. Eventually other art owners will join the partnership, expanding the total number of public works of art on the site to more than 1,000, which will enrich Montréal's extensive collection. The outstanding work of 500 Quebec and international artists will be presented in all its diversity of practices, materials used and forms adopted. These artworks will be placed in their historical context, which falls within a broad range from the early 19th century to today.
On hand to celebrate this initiative at the announcement of the Art public Montréal partnership and launch of the website, which took place at the Centre CDP Capital, were Manon Gauthier, member of the executive committee of Ville de Montréal, responsible for culture, heritage, design, Space for Life and the status of women; Pierre Bellerose, Vice-President, Public Relations, Research and Product Development at Tourisme Montréal; and Nathalie Bondil, Director and Chief Curator of the Montreal Museum of Fine Arts, who represented the partners.
An innovative partnership
Art public Montréal is an initiative of Ville de Montréal, in collaboration with Tourisme Montréal and the Ministère de la Culture et des Communications, as part of the Montréal Cultural Tourism Development Plan under the Entente sur le développement culturel de Montréal. Showcasing public art in Montréal is one of the strategies and actions contained in the Development Plan as well as in the Montréal, Cultural Metropolis – 2014–2017 Action Plan, whose objective is to make public art a notably visible component of the urban landscape.
The Art public Montréal website will evolve over time as new partners contribute works that will further enrich the public art collection accessible to Montrealers and tourists.
To follow Art public Montréal on social platforms:
FACEBOOK: https://www.facebook.com/artpublicmtl 
TWITTER: @ArtPMTL
To share your favourite work of art in the collection, use the hashtag: #ArtpublicMTL