{"title":"Competition for a work to be suspended over Les Jardins Gamelin | Art Public Montr\u00e9al","thisUrl":"https:\/\/artpublicmontreal.ca\/en\/2016\/03\/competition-for-a-work-to-be-suspended-over-les-jardins-gamelin\/","body_class":"post-template-default single single-post postid-57095 single-format-standard apm lang-en apm-full-js nav-env-classic","query_hud":null,"active_filter":null,"alternate_language_url":"https:\/\/artpublicmontreal.ca\/2016\/03\/concours-pour-une-oeuvre-suspendue-aux-jardins-gamelin\/","clear_filter_collection":"clear","clear_filter_tour":"clear","data_attributes":{"data-view-type":"post"},"filter_root_url":"\/collection\/"}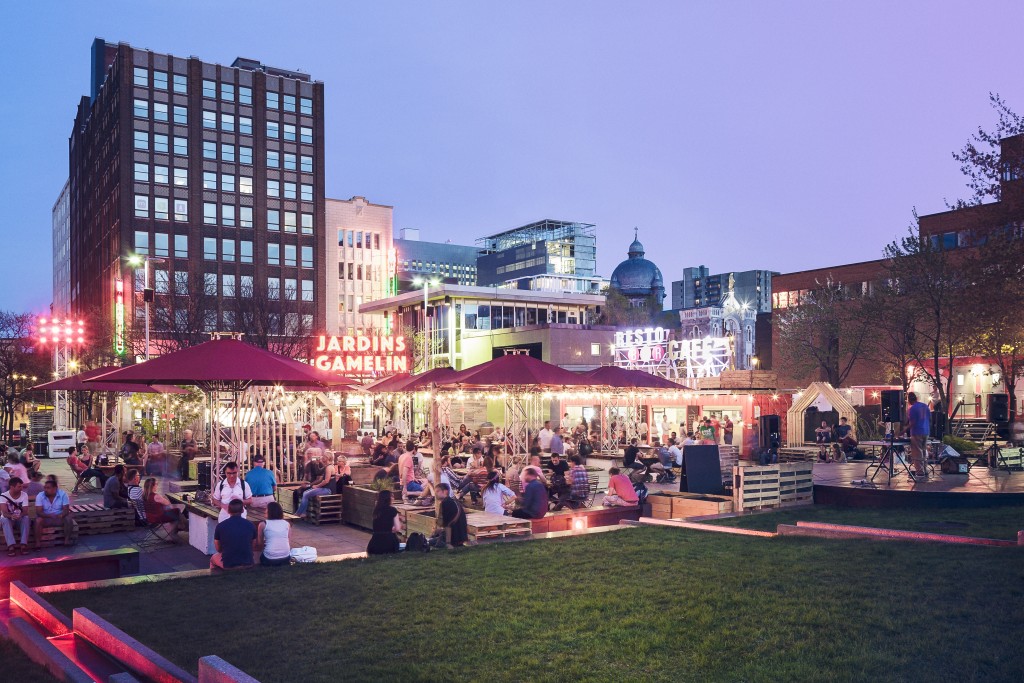 Competition for a work to be suspended over Les Jardins Gamelin
March 10th 2016
The Quartier des Spectacles Partnership is proud to announce a competition for the commissioning of a public artwork to be suspended over Place Émilie-Gamelin.
In the summer of 2015, Place Émilie-Gamelin was unveiled to locals and Quartier des Spectacles visitors in an entirely new way: Les Jardins Gamelin. A large, green, citizen-oriented space in the heart of downtown. From May through October, Les Jardins Gamelin is an original temporary design consisting of a versatile set of facilities.
The competition is part of an extensive program of recent actions designed to transform Place Émilie-Gamelin into an iconic, unifying public space suitable for hosting events of a variety of scales. The winning concept will highlight and illuminate the place with a monumental work that will serve as a major landmark for the eastern end of the Quartier des Spectacles and a signature piece for Montreal.
Viewers will contemplate the work of art from different vantage points. They should notice how the work plays on depth and volume, accentuated at night by lighting effects that spark their imagination. The lighting must showcase the work and be an integral part of it.
The work, which will be presented for the first time from May to October 2017, will float over the space's temporary configuration for several seasons.