{"title":"A festive artistic program with KM3 | Art Public Montr\u00e9al","thisUrl":"https:\/\/artpublicmontreal.ca\/en\/2017\/08\/a-festive-artistic-program-with-km3\/","body_class":"post-template-default single single-post postid-64142 single-format-standard apm lang-en apm-full-js nav-env-classic","query_hud":null,"active_filter":null,"alternate_language_url":"https:\/\/artpublicmontreal.ca\/2017\/08\/une-programmation-artistique-festive-avec-km3\/","clear_filter_collection":"clear","clear_filter_tour":"clear","data_attributes":{"data-view-type":"post"},"filter_root_url":"\/collection\/"}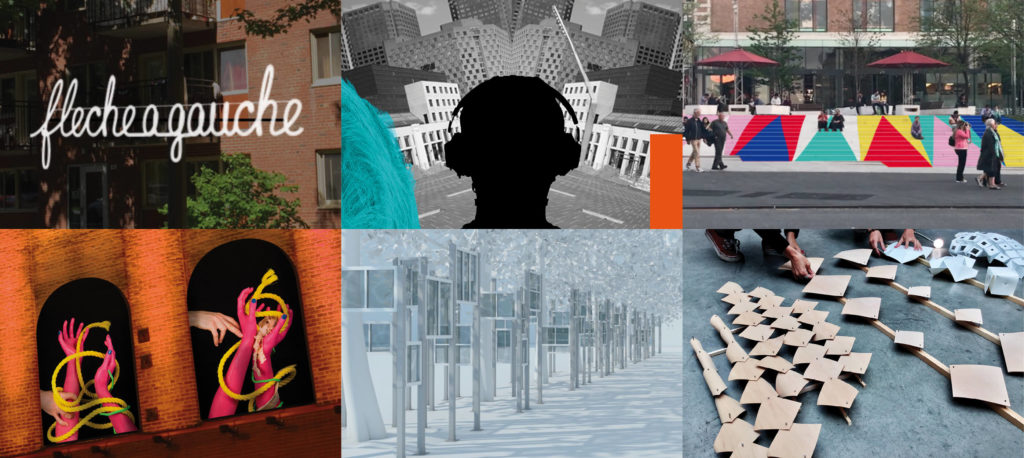 A festive artistic program with KM3
August 29th 2017
The Quartier des Spectacles Partnership invites Montrealers and visitors to enjoy an unprecedented artistic experience from August 30 to October 15 this year: KM3(pronounced kilomètre cube). The event, part of the official programming for the 375th anniversary of Montreal, is a large-scale public art walk created as part of the celebrations. More than 20 original works will be installed throughout the Quartier des Spectacles – on building façades, in squares and parks, on sidewalks and in windows – encouraging people see the city in new ways: surprising, dreamlike, reinvented.
Works with a neighbourly theme
KM3 invites visitors to stroll through the Quartier des Spectacles, including its most iconic spaces and some of its most unusual ones, to see and experience immersive, interactive and contemplative works designed specifically for Montreal. The works will delight the general public, families and art aficionados alike. Curated by Melissa Mongiat and Mouna Andraos in collaboration with Julie Bélisle of the Musée d'art contemporain de Montréal and Pascale Daigle, director of programming for the Quartier des Spectacles Partnership, the works will, each in their own way, change the way we see the city.
The creators, mainly from Quebec along with several foreign artists, are active in a variety of disciplines, including visual arts, digital arts, video games, interactive design, fashion, dance and architecture. The curators chose the theme of neighbourliness for this first edition of KM3. For and with the public, the artists have dreamed up some new ways for everyone to live together in the city as good neighbours.
Two artworks presented as part of KM3 are permanent and included in the Montréal municipal public art collection. The main piece, Paquets de lumière, by Gilles Mihalcean, is installed on Le Parterre, facing the Maison symphonique. This triptych of dancing figure sculptures, perched above the space, is an ode to performance, inviting passersby into the public space. The other permanent artwork is on rue Émery, in the Quartier latin. Light is the principal medium of Lux obscura. It celebrates the history of cinema and the image yet is firmly anchored in the present through the use of digital technologies.
Make the most of your visit
A series of festive special events will also take place in the Quartier des Spectacles to complement the art-walk experience. August 30th starting at 5 pm, attend the grand unveiling of the KM3 art walk, with the artists and numerous dignitaries in attendance. Free guided tours will be available to help you discover the works of KM3 (departures every hour).
For more information, visit : km3artpublic.com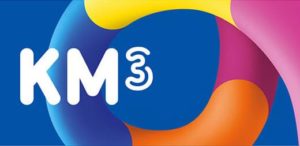 KM3 is an initiative of the Quartier des Spectacles Partnership and is one of the government of Quebec's gifts to Montreal on the occasion of its 375thanniversary. The event is made possible by the financial support of, among others, the government of Quebec and the Ville de Montréal within the framework of the Entente sur le développement culturel de Montréal.