{"title":"IPAF festival | Art Public Montr\u00e9al","thisUrl":"https:\/\/artpublicmontreal.ca\/en\/partner\/ipaf-festival\/","body_class":"archive author author-ipaf-festival author-103 apm lang-en apm-full-js nav-env-classic single-entry-archive","query_hud":null,"active_filter":null,"alternate_language_url":"https:\/\/artpublicmontreal.ca","clear_filter_collection":"clear","clear_filter_tour":"clear","data_attributes":{"data-view-type":"unknown"},"filter_root_url":"\/collection\/","mapMarkers":null}
IPAF festival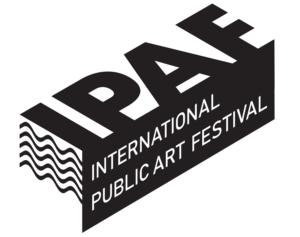 Website
IPAF (International Public Art Festival) is a charitable organization based in Montreal.  Created by the artist collective 5 Wolves No Pigs, it was born as an international contemporary mural festival in 2014 on the island of Holbox, Mexico.
Since then, IPAF has produced 8 festivals and over 160 murals inspired by environmental and socio-cultural themes between Montreal and cities in Mexico, South Africa, France, and Martinique. As of 2019, the organization has been labeled a green event thanks to its efforts to reduce waste (no aerosol cans are permitted, for example) and its environmental protection education component.
Through these projects, we have created a strong international network between artists, governments, brands, media, and other organizations.  This has allowed us to offer cultural exchange opportunities for producers and artists through both community and corporate initiatives around the world.