{"title":"Power Corporation du Canada | Art Public Montr\u00e9al","thisUrl":"https:\/\/artpublicmontreal.ca\/en\/partner\/power_corporation\/","body_class":"archive author author-power_corporation author-26 apm lang-en apm-full-js nav-env-classic single-entry-archive","query_hud":null,"active_filter":null,"alternate_language_url":"https:\/\/artpublicmontreal.ca","clear_filter_collection":"clear","clear_filter_tour":"clear","data_attributes":{"data-view-type":"unknown"},"filter_root_url":"\/collection\/","mapMarkers":[57291]}
Power Corporation du Canada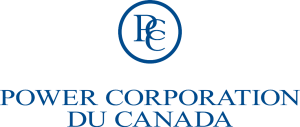 Website
Started in 1964 by its founder, Paul Guy Desmarais, the Power Corporation of Canada collection is considered one of the country's pre-eminent corporate art collections. Since that date, the Corporation's acquisition of works by celebrated Canadian artists has aimed to trace the development and reflect the quality and diversity of Canadian art from 1800 to 1970.
Among the key examples it includes, such as major works by Riopelle, Krieghoff and by the painters members of the Group of Seven, the collection places special emphasis upon the artistic themes and approaches that had most impact on the development of the various aesthetic movements marking the history of Canadian art. Like that of Canada's major museums, it is the mission of the Power Corporation collection to make known the excellence and originality of Canadian Art.
Committed to bringing its collection to the attention of the public and sharing it with a larger audience, Power Corporation takes part in most major national or international exhibitions and retrospectives devoted to Canadian art through loans of its works, thereby supporting the leading role museums play in disseminating knowledge.