{"title":"Soci\u00e9t\u00e9 de promotion des arts gigantesques | Art Public Montr\u00e9al","thisUrl":"https:\/\/artpublicmontreal.ca\/en\/partner\/spag\/","body_class":"archive author author-spag author-36 apm lang-en apm-full-js nav-env-classic single-entry-archive","query_hud":null,"active_filter":null,"alternate_language_url":"https:\/\/artpublicmontreal.ca","clear_filter_collection":"clear","clear_filter_tour":"clear","data_attributes":{"data-view-type":"unknown"},"filter_root_url":"\/collection\/","mapMarkers":[64308,60192,60187,59533,59527,59516,59522,59447,59454]}
Société de promotion des arts gigantesques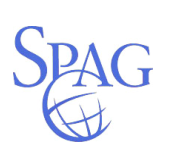 Website
The Société de promotion des arts gigantesques (SPAG) is a nonprofit organization whose mission is to support creative artists of all disciplines.
Owner of Bain Mathieu, a former public baths in the Ville-Marie borough now known for its multifunctional galleries, SPAG makes technical support, work spaces, and artist residencies available to the artists in the collective.
Muralist Laurent Gascon is one of SPAG's star artists. Over eight years, he has produced nine mosaic murals to enliven and embellish the east end of Ontario Street with portrayals of celebrities from the worlds of the stage and song.