{"title":"MURAL festival launch | Art Public Montr\u00e9al","thisUrl":"https:\/\/artpublicmontreal.ca\/en\/2016\/06\/mural-festival-launch\/","body_class":"post-template-default single single-post postid-58288 single-format-standard apm lang-en apm-full-js nav-env-classic","query_hud":null,"active_filter":null,"alternate_language_url":"https:\/\/artpublicmontreal.ca\/2016\/06\/lancement-du-festival-mural\/","clear_filter_collection":"clear","clear_filter_tour":"clear","data_attributes":{"data-view-type":"post"},"filter_root_url":"\/collection\/"}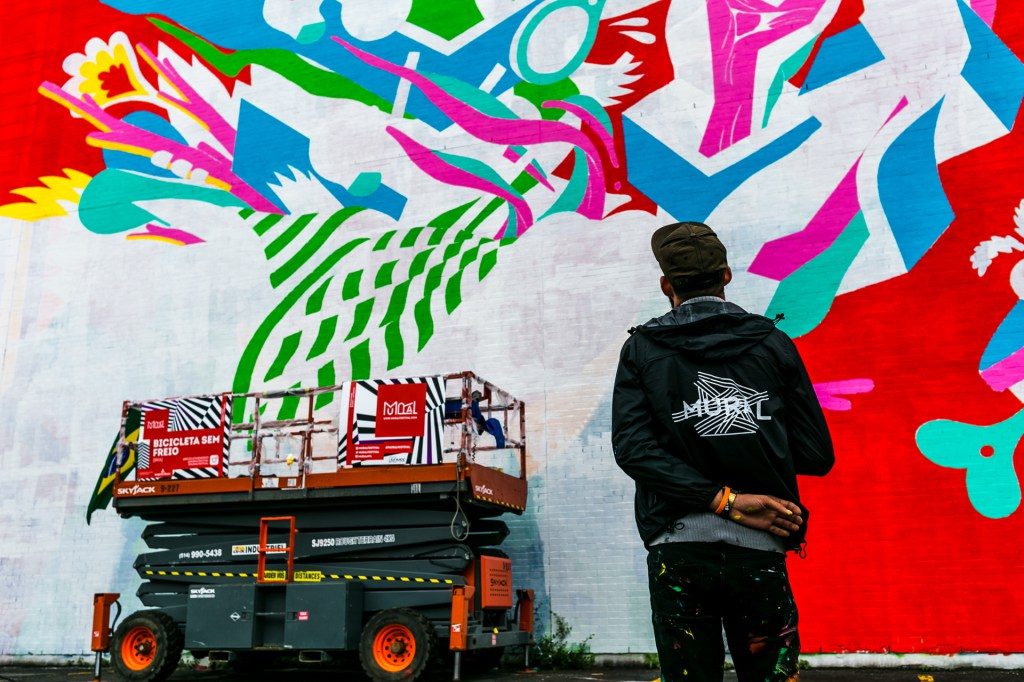 MURAL festival launch
June 9th 2016
The MURAL international public art festival 4th edition will be held from June 9 to 19,  in and around the St-Laurent Boulevard in Montreal.
The 2016 edition of the MURAL Festival is bringing together exciting world-renowned artists from 8 countries, including: D*Face (UK), Buff Monster (USA), Meggs (Australia), Natalia Rak (Poland), Pantone (Spain), Evoca1 (USA), Hush (USA) Grems (France), Klone Yourself (Israel), and Acidum Project. The festival is also very excited to welcome many major Canadian artists, including: Fonki, Jonathan Bergeron, Zek, HSiX of A'Shop, X-Ray, Five-Eight, Jason Botkin, Roadsworth and Miss Terri.
There are very exciting new additions to the 2016 MURAL Festival. First, MURAL is bounding from the walls with the creation of several temporary and semi-permanent original sculptural art installations; featuring artists Maser (Ireland), Pantone (Spain), Fafi (France), Stikki Peaches (Canada) and many others.
All programming details are available on the festival's web page and Facebook page.