{"title":"QI Signature: Patron of public art | Art Public Montr\u00e9al","thisUrl":"https:\/\/artpublicmontreal.ca\/en\/2016\/06\/qi-signature-patron-of-public-art\/","body_class":"post-template-default single single-post postid-59725 single-format-standard apm lang-en apm-full-js nav-env-classic","query_hud":null,"active_filter":null,"alternate_language_url":"https:\/\/artpublicmontreal.ca\/2016\/06\/qi-signature-mecenat-et-art-public\/","clear_filter_collection":"clear","clear_filter_tour":"clear","data_attributes":{"data-view-type":"post"},"filter_root_url":"\/collection\/"}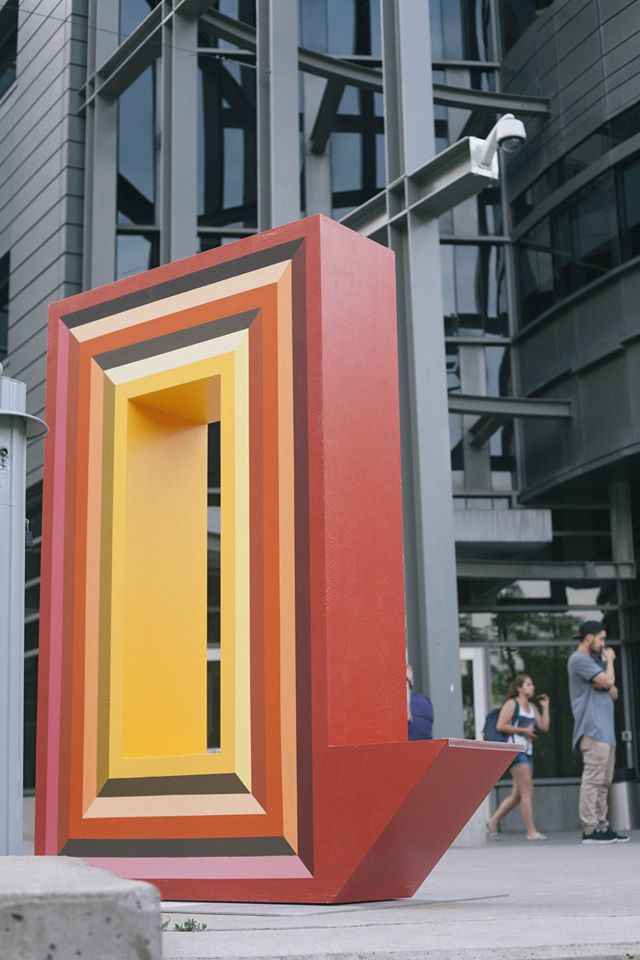 QI Signature: Patron of public art
June 28th 2016
The Quartier de l'innovation, in collaboration with MASSIVart, launches the QI Signature artistic walk, from June 28 to October 31.
The letter Q is the logo of the Quartier de l'innovation, which extends along the Lachine Canal and René-Lévesque Boulevard, then from Atwater Avenue to McGill Street. This summer, you'll find this letter in several places in the district. Open your eyes wide to find these public artworks, which appear in the form of small, colourful, three-dimensional structures.
As part of a project called QI Signature, nine Montréal artists were offered a structure representing the Quartier de l'innovation logo as the medium for their creativity. Each artist appropriated his or her piece by transforming it into a visual signature. As a result, the structure becomes an artistic creation, and a landmark in the public space.
This project was made possible thanks to sponsoring companies who supported the artists, and offered a showcase for their creation by exhibiting the works inside or outside of their building. By making artistic creation accessible to the public, the sponsors are helping to humanize cultural innovation.
The Quartier de l'innovation was created in 2013 by ÉTS and McGill University. Today, QI is comprised of many university, cultural and industrial partners. Its mandate is to create conditions to promote the development of a high-quality urban district for a creative and committed community. The goal is to catalyze the development of an innovative, entrepreneurial culture of international impact.