{"title":"ILLUMINART : MULTIMEDIA, INTERACTIVE AND ILLUMINATED | Art Public Montr\u00e9al","thisUrl":"https:\/\/artpublicmontreal.ca\/en\/2017\/02\/illuminart-multimedia-interactive-and-illuminated\/","body_class":"post-template-default single single-post postid-62382 single-format-standard apm lang-en apm-full-js nav-env-classic","query_hud":null,"active_filter":null,"alternate_language_url":"https:\/\/artpublicmontreal.ca\/2017\/02\/illuminart-multimedia-interactif-et-lumineux\/","clear_filter_collection":"clear","clear_filter_tour":"clear","data_attributes":{"data-view-type":"post"},"filter_root_url":"\/collection\/"}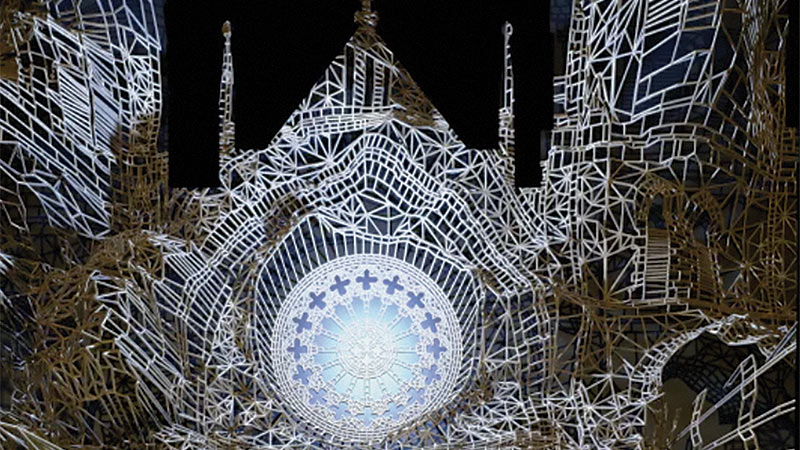 ILLUMINART : MULTIMEDIA, INTERACTIVE AND ILLUMINATED
February 21st 2017
Following other major metropolis, Montréal presents his own Light Festival.
Illuminart is a new free outdoor circuit fusing art, lighting and technology, unfolding through downtown Montreal. Aimed at an inquisitive audience eager to discover and explore, Illuminart assembles projects by artists, creators, engineers, set designers, graphic designers and videographers from home and abroad. Our illuminated urban space springs to life, becoming a must-see destination for creativity, inspiration and shared experience thanks to works that are at once surprising, impressive and entertaining.
In its inaugural edition, February 22 to March 11, 2017, Illuminart presents 25 works spread over 3.6 km in the Quartier des spectacles. Conceived in artistic collaboration with Lyon, the circuit specially includes 6 projects that were presented during the last edition of the Fête des Lumières. Seven other creations come from Quebec, ten are produced by collectives or students and two others come from the Netherlands and Australia.
All, however, will offer you an unusual experience…
Be mesmerized by the moving stonework of the Saint James United Church.
Question your relation to the world in front of gigantic illuminated humanoid figures.
See a mural painting suddenly come to life in a graphic arts exploration into the sky!
Annual event, Illuminart establishes itself as an international crossroads for illuminated, interactive and immersive avant-garde creativity and confirms the status of MONTRÉAL EN LUMIÈRE as a laboratory and showcase of creativity, part of an international circuit of events dedicated to the theme of light. Not to be missed!
Website: http://experienceilluminart.com/en