{"title":"MURAL Festival 5th edition | Art Public Montr\u00e9al","thisUrl":"https:\/\/artpublicmontreal.ca\/en\/2017\/05\/muralfestival-5th-edition\/","body_class":"post-template-default single single-post postid-63469 single-format-standard apm lang-en apm-full-js nav-env-classic","query_hud":null,"active_filter":null,"alternate_language_url":"https:\/\/artpublicmontreal.ca\/2017\/05\/5e-edition-du-festival-mural\/","clear_filter_collection":"clear","clear_filter_tour":"clear","data_attributes":{"data-view-type":"post"},"filter_root_url":"\/collection\/"}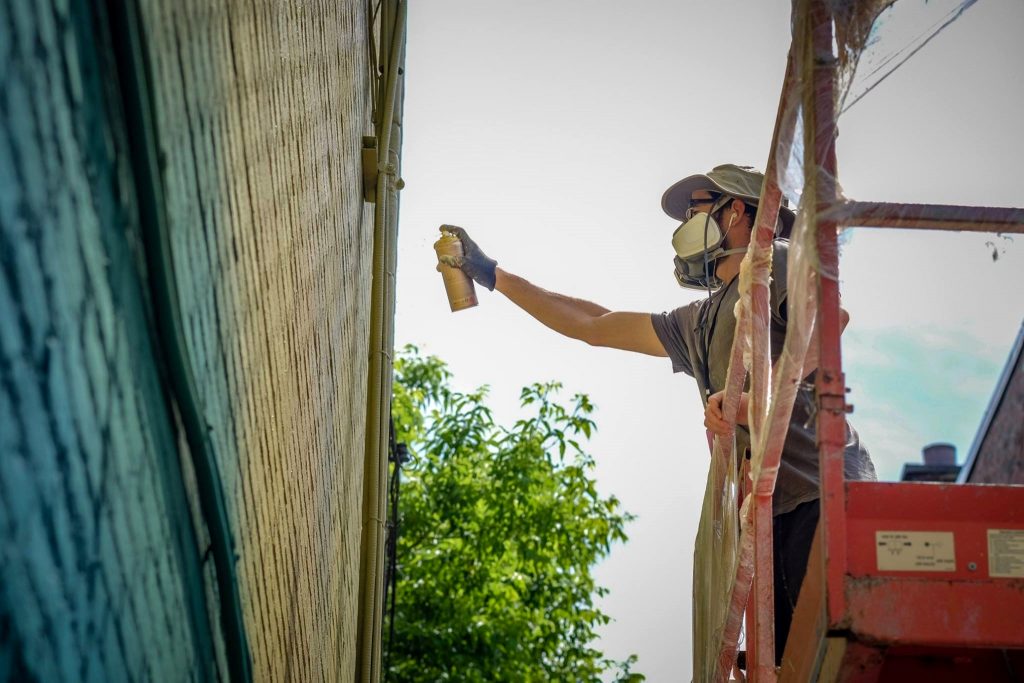 MURAL Festival 5th edition
May 30th 2017
From June 8 to 18, MURAL Festival activities and events take place on Saint-Laurent Boulevard between Sherbrooke Street and Mont-Royal Avenue. Some twenty new murals created this year enhance an already impressive and well-rounded route of artworks from the Quartier des spectacles up to Mile End, adding to the 80 major works created by the Festival since 2013.
New for this 2017 edition, MURAL extends its reach to include Old Montreal, thanks to a partnership with the Société de développement commercial du Vieux-Montréal. In addition to participating in the closure of Saint-Paul Street during Grand Prix weekend this coming June 8 to 11, the Festival will present its third annual Mural Art Fair (Foire d'art mural or FAM) at the Marché Bonsecours, produce art installations and temporary murals, as well as organize special events in area establishments.
As for the muralists, this 2017 edition will reunite leading international artists from seven countries, including: Ron English (USA), INSA (UK), 1010 (Germany), Mad C (Germany), Ricardo Cavolo (Spain), Fintan Magee (Australia), Ruben Sanchez (Spain), Nuria Mora (Spain), Smithe (Mexico) and Onur (Switzerland). Many prominent Canadian artists will also attend, including: Fluke and Dodo from A'Shop, Ola Volo, SbuOne, Scribe csx, Kevin Ledo, Monosourcil, Mort, Aydin Matlabi and Miss Me. Aaron Li-Hill, a Canadian artist living in New York, will produce a large-scale art installation to adorn Saint-Laurent Boulevard all summer long.
The Festival will once again offer two weekends of major outdoor concerts, all free of charge this year and, for the fi rst time in festival history, to be presented in a newly-reconfi gured main area on Saint-Laurent Boulevard.
All program details are available  on the festival website and on its Facebook page.