{"title":"Journ\u00e9es de la culture Public art tour | Art Public Montr\u00e9al","thisUrl":"https:\/\/artpublicmontreal.ca\/en\/2017\/09\/journees-de-la-culture-public-art-tour\/","body_class":"post-template-default single single-post postid-64199 single-format-standard apm lang-en apm-full-js nav-env-classic","query_hud":null,"active_filter":null,"alternate_language_url":"https:\/\/artpublicmontreal.ca\/2017\/09\/visites-guidees-des-journees-de-la-culture-2\/","clear_filter_collection":"clear","clear_filter_tour":"clear","data_attributes":{"data-view-type":"post"},"filter_root_url":"\/collection\/"}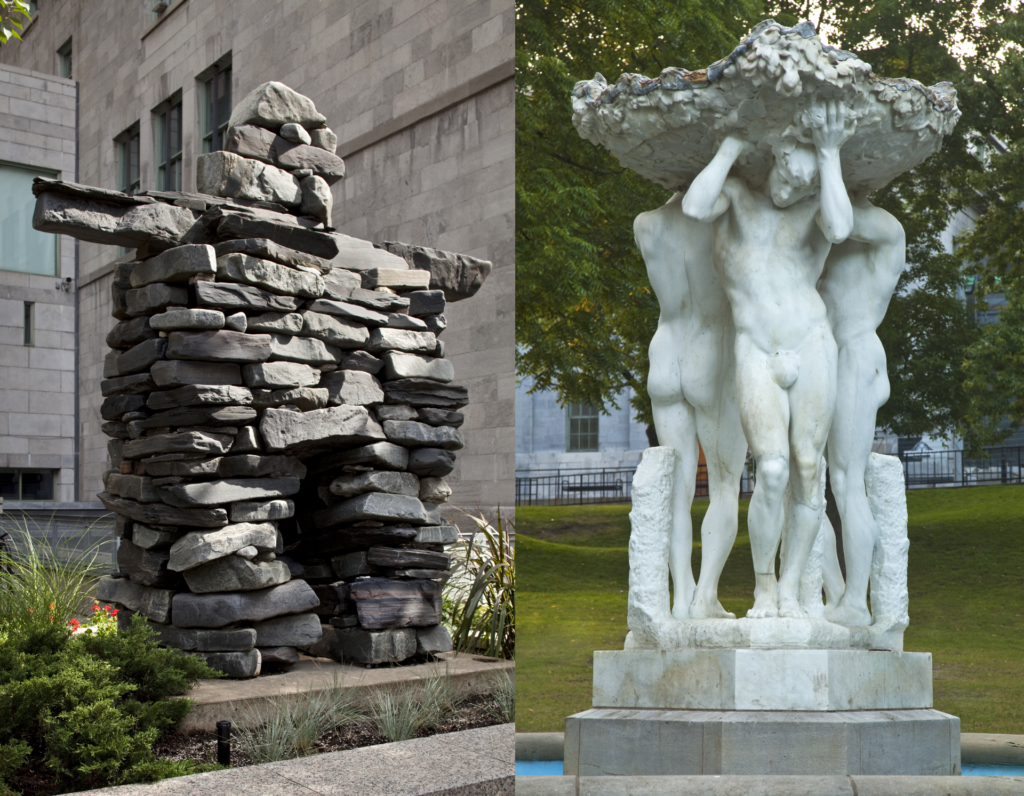 Journées de la culture Public art tour
September 11th 2017
As part of the Journées de la culture, join free walking tours to see public art of the McCord Museum and the McGill campus, in collaboration with Art Public Montréal.
The McCord Museum and McGill Visual Arts Collection will hold a one-and-a-half-hour outdoor tour that presents a selection of the public art of the two collections. The visit begins at the McCord Museum with two works commissioned in 1992, for the Museum's reopening: a work by Pierre Granche located on the Victoria Street side of the building, along with the Inukshuk on Sherbrooke Street. Visitors will then be invited to walk part of La Balade pour la Paix, visiting several temporary installations, including the works of Jim Dine, Luben Boykov, Wang Shugang, and Niki de Saint-Phalle. The visit will end with a short performance by Schulich School of Music students.
When:
Saturday, September 30 at 10:30 a.m. in English, and at 2:30 p.m. in French
Sunday, October 1 at 10:30 a.m. in French, and at 2:30 p.m. in English
Location: Meeting point at the McCord Museum entrance
Tours are free, but registration is required. Register for English tours here, and for French tours here.
Tours will be cancelled in the event of rain.
Cover photo:
Inukshuk (1992), Jusipi Nalukturuk / Three bares fountain (1913), Gertrude Vanderbilt Whitney – Crédit photo : Michel Dubreuil (2012)