{"title":"Genevi\u00e8ve Cadieux, Recipient of the prestigious Prix Paul-\u00c9mile-Borduas 2018 | Art Public Montr\u00e9al","thisUrl":"https:\/\/artpublicmontreal.ca\/en\/2018\/11\/genevieve-cadieux-recipient-of-the-prestigious-prix-paul-emile-borduas-2018\/","body_class":"post-template-default single single-post postid-66071 single-format-standard apm lang-en apm-full-js nav-env-classic","query_hud":null,"active_filter":null,"alternate_language_url":"https:\/\/artpublicmontreal.ca\/2018\/11\/genevieve-cadieux-recipiendaire-du-prestigieux-prix-paul-emile-borduas-2018\/","clear_filter_collection":"clear","clear_filter_tour":"clear","data_attributes":{"data-view-type":"post"},"filter_root_url":"\/collection\/"}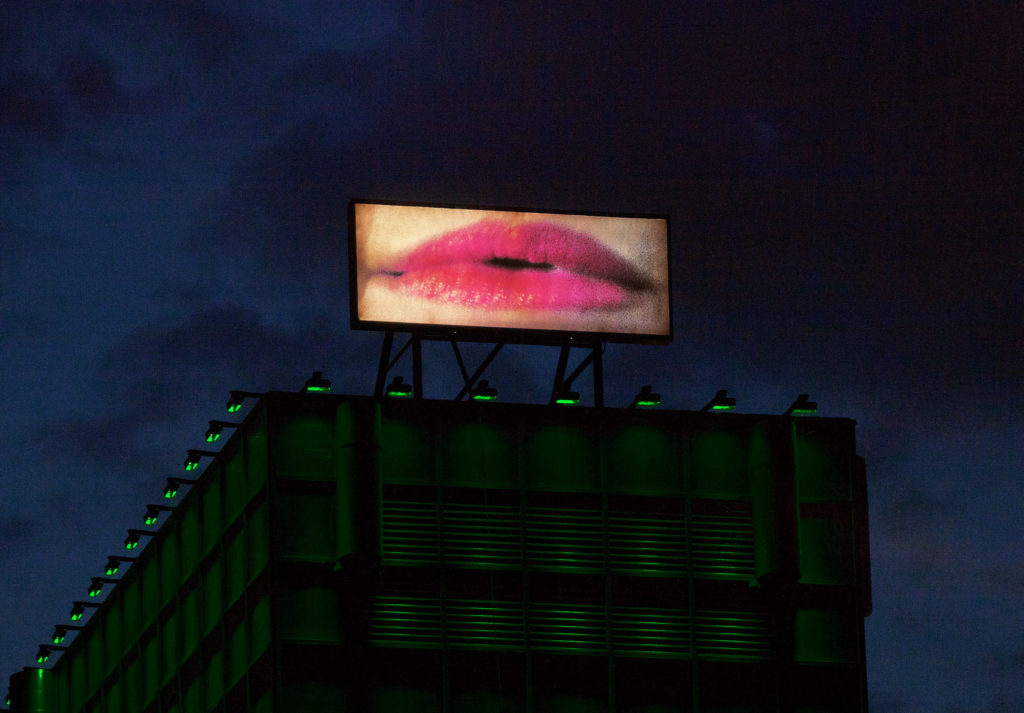 Geneviève Cadieux, Recipient of the prestigious Prix Paul-Émile-Borduas 2018
November 22nd 2018
Geneviève Cadieux, is a swift-flying comet in the visual arts sphere.
She has helped photography emerge as one of the prime disciplines in contemporary art.
"I studied painting at the University of Ottawa, but my practice crystallized in photography, an artistic discipline that allows me to express myself in a more precise way. Without dwelling on its internal rules, I treated photography as a material connecting to other media. I later participated in major exhibitions such as Passage à l'image at the Centre Georges-Pompidou in Paris. This event, devoted to contemporary images from photography, cinema and video, focused on the relationships between these means of expression. With my generation, photography suddenly gained a different status."
Geneviève Cadieux's talent has been apparent for four decades as she presented her vision to the world. Her ideas on imagery and her reinterpretation of the language of photography have been hailed by international critics. From her first exhibitions, in the early 1980s, the evocative force of her work gave hints of a promising path.
Using her camera to capture close-up images, Geneviève Cadieux observes and delivers a fragmented vision of the human body on which is written the passage of time, its scars and bruises. She opened up many different avenues of introspection: perception, desire, loss and suffering. The artist submits her images to the codes of cinematography by producing oversized pieces. She offers a new perceptual experience, one that is troubling and true, of the intimacies of the body. Through the effect of enlargement, her work becomes a body-landscape, her favourite subject. More recently, representation of the natural landscape became part of her oeuvre.
"The scale of my work has often linked it to the cinematographic image, due to its dimensions. This scale is familiar to me because my father owned a repertory movie house in Ottawa. My visual training was intimately connected to film history, it is as important as my time at university." Inspired by this approach, Geneviève Cadieux created her most iconic piece, La Voie lactée (1992), installed under the sky on the roof of the Musée d'art contemporain de Montréal, visible day and night. "The female voice is at the heart of the piece, not only by what it represents and its inscription on the museum but also because it portrays my mother's lips. My mother tongue and feminist words were transmitted to me by her, and I pay tribute to her."
In 1990, Geneviève Cadieux became the first woman to represent Canada with a solo exhibit at the Venice Biennale. Her in situ installation, La fêlure, au choeur des corps, was displayed across the windows of the Canadian Pavilion. It is "a highly enlarged image of a kiss set within two scars." The idea of showing something intimate in a public place provides a different aesthetic experience. This masterful work marked the imagination of spectators and created an indelible imprint on the life of the young artist.
"Venice was a turning point in my career. Admittedly, the quality and singularity of the work were determining factors, but there was also great synergy that the artist cannot control. At the start of my career, people were interested in installations, contemporary photography, the woman's voice. My work became visible very rapidly, and invitations multiplied."
Today, the prized creations of Geneviève Cadieux can be found at the centre of more than 150 group shows and dozens of individual exhibitions around the world; from London's Tate Gallery to prestigious museums in Madrid, Bilbao, Antwerp, New York City and Kyoto. They can be found in many museum, corporate and private collections in Québec and elsewhere, including the Centre Georges-Pompidou in Paris, the Caixa in Barcelona and the Museum of Kyoto.
Geneviève Cadieux's art was also celebrated at an important retrospective at the Musée d'art contemporain de Montréal, in 1993, as well as at the Montréal Museum of Fine Arts, in 2000. The artist received the Governor General's Award in Visual and Media Arts in 2011. She became a member of the Royal Society of Canada in 2014.
Associate professor at Concordia University's Faculty of Fine Arts, she plays a central role in guiding the photography program and thus contributing to the training of emerging artists. "Having professors with a practice is inspiring; I know, since I had that opportunity."
A confirmed mentor, renowned artist, and a creative female voice, Geneviève Cadieux continues to shine a light across Québec cultural life.
Members of the jury:
Eveline Boulva, Québec
Dominique Blain, Montréal
Pascale Girardin, Montréal
Michel De Broin, Montréal
Rober Racine, Montréal
Source: http://prixduquebec.gouv.qc.ca/prix-qc/desclaureat.php?noLaureat=538
Image: La voie lactée, 2012
© Geneviève Cadieux / Galerie René Blouin, 2015 – Crédit photo: Richard-Max Tremblay (2014)