{"title":"Exquisite Corps | Art Public Montr\u00e9al","thisUrl":"https:\/\/artpublicmontreal.ca\/en\/oeuvre\/exquisite-corps\/","body_class":"apm_artwork-template-default single single-apm_artwork postid-66261 apm lang-en apm-full-js nav-env-filters","query_hud":null,"active_filter":null,"alternate_language_url":"https:\/\/artpublicmontreal.ca\/oeuvre\/exquisite-corps\/","clear_filter_collection":0,"clear_filter_tour":"clear","data_attributes":{"data-view-type":"apm_artwork"},"filter_root_url":"\/collection\/","artworkNav":false,"mapMarkers":[{"id":66261,"slug":"exquisite-corps","title":"Exquisite Corps","permalink":"https:\/\/artpublicmontreal.ca\/en\/oeuvre\/exquisite-corps\/","year":"2018","loc":{"lat":"45.5718737","long":"-73.60200700000001"},"artist_names":"<span>Nikki<\/span> <strong>K\u00fcntzle <\/strong>","thumb":"https:\/\/artpublicmontreal.ca\/wp-content\/uploads\/2018\/12\/MU_2018_VSMPE_Nikki_Kuentzel_creditsphoto_OlivierBousquet-PA040132-150x150.jpg","infoBox":false,"cat_color":"#e50f09","env":"outdoor","singleArtwork":true}]}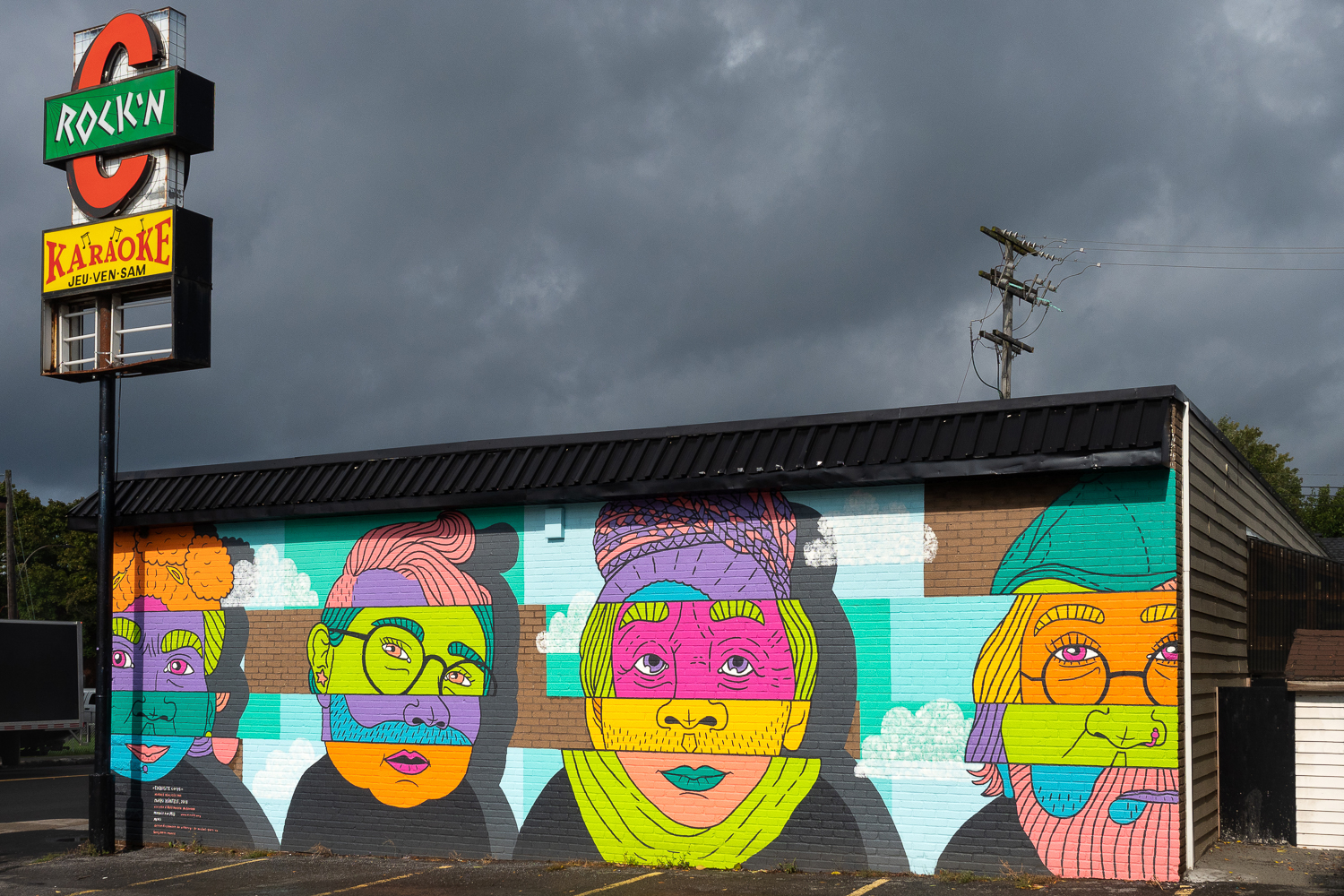 © Nikki Küntzle September, 5th 2018 -
Crédit photo : Olivier Bousquet, 2018
Exquisite Corps
2018
Nikki Küntzle is a young multidisciplinary artist with a strong interest in large format creations, public artwork and murals. She uses a number of media, including screen printing, painting, aerosol and collage. Nikki draws her inspiration from minimalism, illustration, graphic design and street art. By using bright and contrasting colours, and a minimalist esthetic, she creates a pop art effect. She seeks to create a connection with the spectator by creating a dialogue between her own experiences and the human experience in order to reflect a collective feeling.
Read more
Details
Funding
Arrondissement de Villeray–Saint-Michel–Parc-Extension
Source mention
Murale produite par l'organisme MU Montréal
Location

Location
Localization
Corner of Pie-IX boulevard
Adress
4130 Jarry Street Montréal, QC H2E 2P8
Accessibility
At all time
Artwork description
This project is part of a long-term partnership with the VSMPE borough, which sees mural art as an important tool for revitalization and beautification. Since 2007, MU has created seven murals with the theme of cultural encounters, in reference to the multi-ethnic character of the borough.
In 2018, Nikki Küntzle, a new artist, took up the challenge by creating a mural with luminous colours inspired by the mix-and-match paper game.