{"title":"Origami | Art Public Montr\u00e9al","thisUrl":"https:\/\/artpublicmontreal.ca\/en\/oeuvre\/origami\/","body_class":"apm_artwork-template-default single single-apm_artwork postid-65768 apm lang-en apm-full-js nav-env-filters","query_hud":null,"active_filter":null,"alternate_language_url":"https:\/\/artpublicmontreal.ca","clear_filter_collection":0,"clear_filter_tour":"clear","data_attributes":{"data-view-type":"apm_artwork"},"filter_root_url":"\/collection\/","artworkNav":false,"mapMarkers":[{"id":65768,"slug":"origami","title":"Origami","permalink":"https:\/\/artpublicmontreal.ca\/en\/oeuvre\/origami\/","year":"2015","loc":{"lat":null,"long":null},"artist_names":"<span>Dominique<\/span> <strong>Blain<\/strong>","thumb":"https:\/\/artpublicmontreal.ca\/wp-content\/uploads\/2018\/08\/D.-Blain-001-150x150.jpg","infoBox":false,"cat_color":"#e50f09","env":"indoor","singleArtwork":true}]}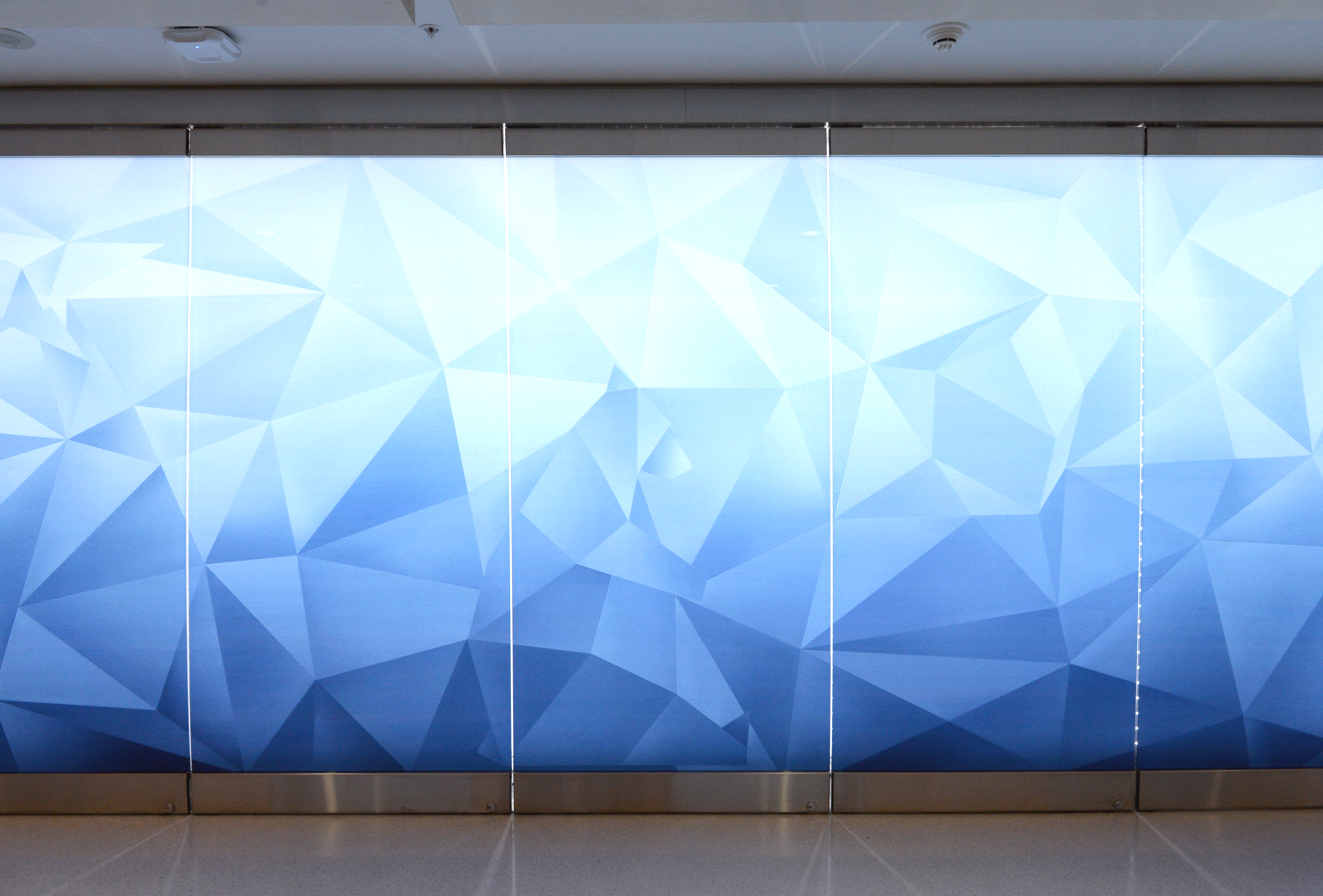 © Dominique Blain 06/01/18 -
Crédit photo : CHU Sainte-Justine
Origami
2015
Dominique Blain lives and works in Montréal. Her work has been shown in several cities in North America, Europe and Australia (Biennale of Sydney in 1992). Three major retrospectives of her work were organized at the Musée d'art contemporain de Montréal in 2004 (travelling to the Mackenzie Art Gallery in Regina and to the Nickle Galleries in Calgary) and at the Musée national des beaux-arts du Québec in 1998 (travelling to the Ansel Adams Center in San Francisco and to the Sala 1 in Rome). Also, in 1997-1998, the Arnolfini Centre for Contemporary Arts in Bristol organized an exhibition at five U.K. institutions in Belfast, London, Edinburgh, Newcastle and Cambridge. Many museums have shown her work: Portland Museum of Art, Los Angeles County Museum of Art, Frankfurter Kunstverein; Stedelijk Museum in Amsterdam; Louisiana Museum in Copenhagen; European Museum in Brussels; and Museum of Science and Industry in Manchester. In Québec, she participated in three editions of Les Cent jours d'art contemporain and exhibited her work at Galerie de l'UQAM, University of Sherbrooke art gallery, Musée régional de Rimouski and Musée d'art de Joliette.
Dominique Blain has produced a series of public art installations in Québec, among them: Théâtre du Nouveau Monde, Montréal (2011); Montréal Museum of Fine Arts, Bourgie Pavilion (2011); Adresse symphonique, Montréal (2011); Théâtre d'Aujourd'hui, Montréal (2010); Hôpital du Sacré-Coeur, Montréal (2009); Jewish General Hospital, Montréal (2008); Reford Gardens, Grand-Métis (2007); Quartier International, Montréal (2006); Bibliothèque et Archives nationales du Québec, Montréal (2005); Sinclair Laird School, Montréal (2000); Maison des écrivains, Montréal (1991); and at the headquarters of the Canadian Broadcasting Corporation, Toronto (1994).
Read more
Details
Acquisition mode
Politique d'intégration des arts à l'architecture et à l'environnement, Government of Quebec
Source mention
© Dominique Blain
Materials
light-emitting diode (LED)
Overall size
11 m x 2,3 m
Technique(s)
numeric print
Location

Location
Location
Centre Hospitalier Universitaire Sainte-Justine
Localization
Hall des ascenseurs du bâtiment des unités de soins (8 composantes)
Adress
3175 Chemin de la Côte-Sainte-Catherine, Montréal, H3T1C5
Accessibility
9 a.m. to 5 p.m.
Artwork description
A composition made from triangular shapes animates each of the luminous murals. The colour treatment gives a three-dimensional effect to the work, reminiscent of the texture of folded and unfolded origami paper. Hidden in these folds are animals and objects that gradually emerge… The surfaces are then transformed into many worlds where we discover, by looking more carefully, a bird, a boat, a goose and an elephant…
Made from a pencil drawing, each mural has its own composition and colours that reflect the chromatic choice at each level.
This work is intended to be playful, lively, amusing and compelling. Closely linked to the architecture of the place, it suggests many levels of interpretation and as many stories as there will be viewings.