{"title":"Dazibao | Art Public Montr\u00e9al","thisUrl":"https:\/\/artpublicmontreal.ca\/en\/partner\/dazibao\/","body_class":"archive author author-dazibao author-72 apm lang-en apm-full-js nav-env-classic single-entry-archive","query_hud":null,"active_filter":null,"alternate_language_url":"https:\/\/artpublicmontreal.ca","clear_filter_collection":"clear","clear_filter_tour":"clear","data_attributes":{"data-view-type":"unknown"},"filter_root_url":"\/collection\/","mapMarkers":[63456,63451]}
Dazibao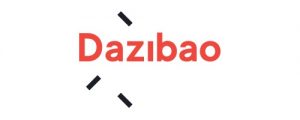 Website
Dazibao is an art centre dedicated to the dissemination of contemporary image practices, privileging artistic experimentation, enquiry and reflection. By questioning the discourses, uses and modes of disseminating images, Dazibao explores artistic as well as historical and social issues, and aims to connect with various communities.
Dazibao's reflections on the image are conveyed by way of exhibitions, video programs, films, public artworks, books and occasional events. Dazibao collaborates with numerous artists, curators, the university milieu, critics and researchers, and is involved in several ongoing partnerships with related or complementary organisations.
Dazibao promotes cultural diversity and hybridisation so that art can take its place as a field of knowledge which makes possible a better understanding of the world around us. The activities organised by the centre are inclusive and accessible. They are open to all free of charge.