{"title":"Dazibao | Art Public Montr\u00e9al","thisUrl":"https:\/\/artpublicmontreal.ca\/en\/partner\/dazibao\/","body_class":"archive author author-dazibao author-72 apm lang-en apm-full-js nav-env-classic single-entry-archive","query_hud":null,"active_filter":null,"alternate_language_url":"https:\/\/artpublicmontreal.ca","clear_filter_collection":"clear","clear_filter_tour":"clear","data_attributes":{"data-view-type":"unknown"},"filter_root_url":"\/collection\/","mapMarkers":[71339,71325,63456,63451]}
Dazibao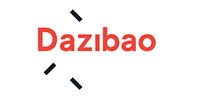 Website
Dazibao is a contemporary art center dedicated to the dissemination and mediation of contemporary image practices, privileging artistic experimentation, enquiry and reflection related to current social issues.
Dazibao is dedicated to the development and presentation of original artworks by Canadian artists whose contemporary practices are founded on the image. Providing the public an opportunity to create links between local and global discourses, such works are presented alongside works by international artists thus contextualizing their relevance within a broader art ecology.
By questioning the discourses, uses and modes of disseminating images, Dazibao explores artistic as well as historical and social issues, sharing them with the various communities that make up Montreal's diversity.
The reflections developed by Dazibao are conveyed by way of exhibitions, video programs, films, public artworks, books and special events. These activities are accompanied by a cultural outreach program that facilitates stimulating encounters with art and create conversations raised by societal issues.
Dazibao promotes equity, inclusivity, equality, diversity and cultural hybridization so that art can assert itself as a field of knowledge capable of facilitating a better understanding of the world around us. Offered free of charge, the activities organized by the center are open to all.