{"title":"Les jeux de ficelles | Art Public Montr\u00e9al","thisUrl":"https:\/\/artpublicmontreal.ca\/en\/oeuvre\/les-jeux-de-ficelles\/","body_class":"apm_artwork-template-default single single-apm_artwork postid-54149 apm lang-en apm-full-js nav-env-filters","query_hud":null,"active_filter":null,"alternate_language_url":"https:\/\/artpublicmontreal.ca\/oeuvre\/les-jeux-de-ficelles\/","clear_filter_collection":0,"clear_filter_tour":"clear","data_attributes":{"data-view-type":"apm_artwork"},"filter_root_url":"\/collection\/","artworkNav":false,"mapMarkers":[{"id":54149,"slug":"les-jeux-de-ficelles","title":"Les jeux de ficelles","permalink":"https:\/\/artpublicmontreal.ca\/en\/oeuvre\/les-jeux-de-ficelles\/","year":"2013","loc":{"lat":"45.51104989719134","long":"-73.55578422546387"},"artist_names":"<span>Pierre<\/span> <strong>Bourgault<\/strong>","thumb":"https:\/\/artpublicmontreal.ca\/wp-content\/uploads\/2015\/08\/CHUM_Bourgault_1-150x150.jpg","infoBox":false,"cat_color":"#e50f09","env":"outdoor","singleArtwork":true}]}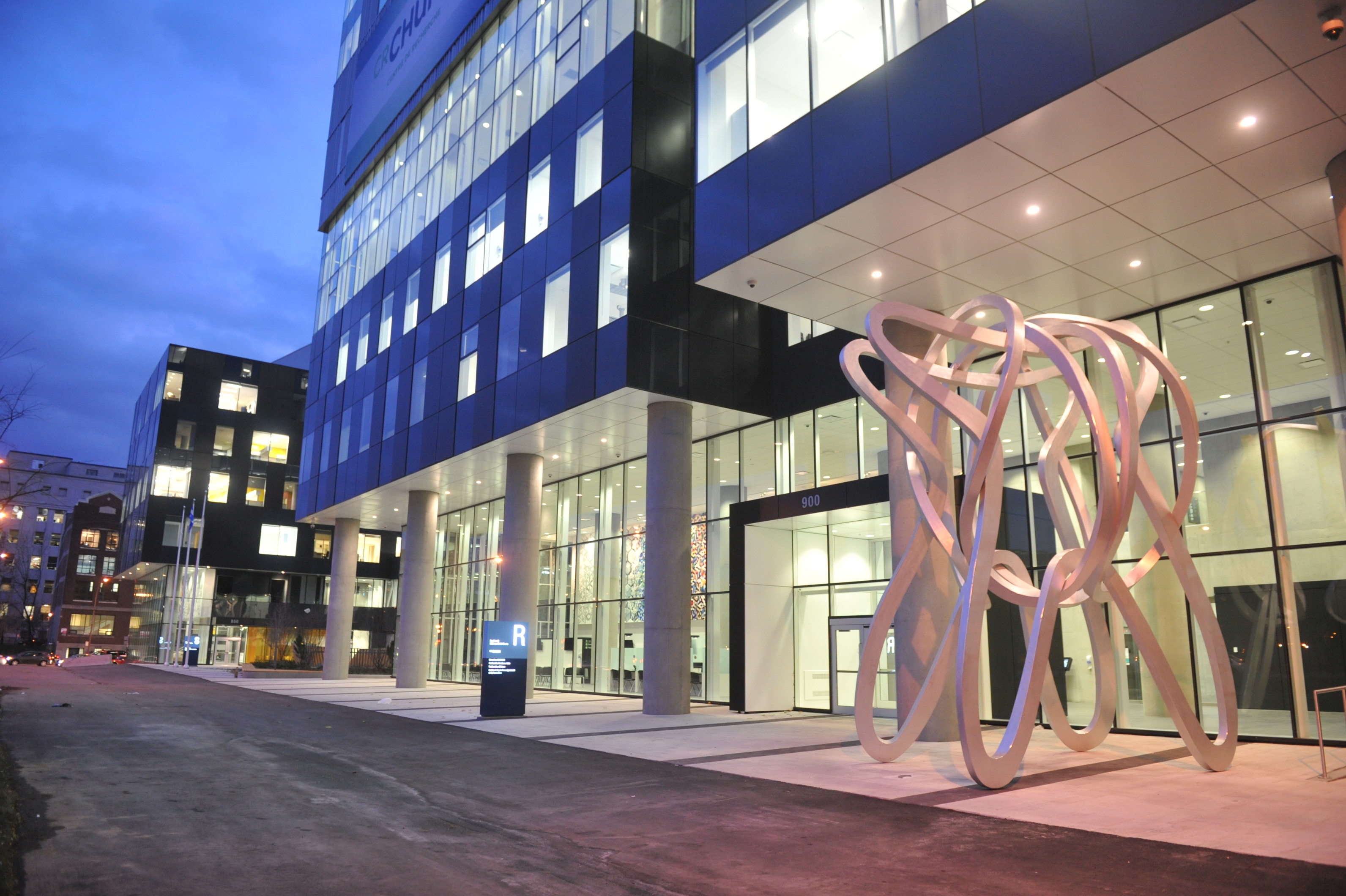 © Pierre Bourgault /SOCAN (2020) -
Crédit photo :
Les jeux de ficelles
2013
Born into a large family of sculptors in Saint-Jean-Port-Joli in the Lower St. Lawrence region, Pierre Bourgault still lives in his hometown. He is an artist, teacher, storyteller, researcher, and navigator. In 1967, he founded the sculpture school in Saint-Jean-Port-Joli. Since the 1970s, he has created numerous habitable works of public art influenced by the river and horizontality, and he has had works in a large number of exhibitions in Canada and abroad. In 1996, he earned a master's degree in visual arts from Université Laval, in Québec City.
Read more
Details
Acquisition mode
Politique d'intégration des arts à l'architecture et à l'environnement, Government of Quebec
Overall size
5,25 m x 3,65 m x 3,75 m
Location

Location
Location
Research Centre (CRCHUM)
Adress
900, rue Saint-Denis, Montréal (Québec) H2X 0A9
Artwork description
This large sculpture formed of organic, transparent, light shapes, initiates an asymmetric movement within a constructed site. A graphic and sculptural poetry is transposed into a public space. This work is part of the series Les sculptures habitables begun by the artist in 1969.
Evoking a hand gesture, the work refers to an Inuit string game (ayarak in Inuktitut). The artist retraced the path of the string with a spindle then stretched it into a 3D sculpture. The monumental scale of the sculpture is reduced to an intimate level when one tries to retrace the origin of the gesture – its beginning and end.
"The artwork offers a site that one experiences, inhabits, and passes through, where it is possible to have an experience like that of the relationship of our own body to a type of unique space. We come to understand the body as a natural living compartment and a potential outgrowth of the infinite. A site to inhabit like a physical given that is integral to the work. The spectator's body is placed in the here and now of the encounter with the work – the here and now of the experience of space." Source: artist's statement, 2012.