{"title":"On the walls of the plateau | Art Public Montr\u00e9al","thisUrl":"https:\/\/artpublicmontreal.ca\/en\/2020\/11\/on-the-walls-of-the-plateau\/","body_class":"post-template-default single single-post postid-69230 single-format-standard apm lang-en apm-full-js nav-env-classic","query_hud":null,"active_filter":null,"alternate_language_url":"https:\/\/artpublicmontreal.ca","clear_filter_collection":"clear","clear_filter_tour":"clear","data_attributes":{"data-view-type":"post"},"filter_root_url":"\/collection\/"}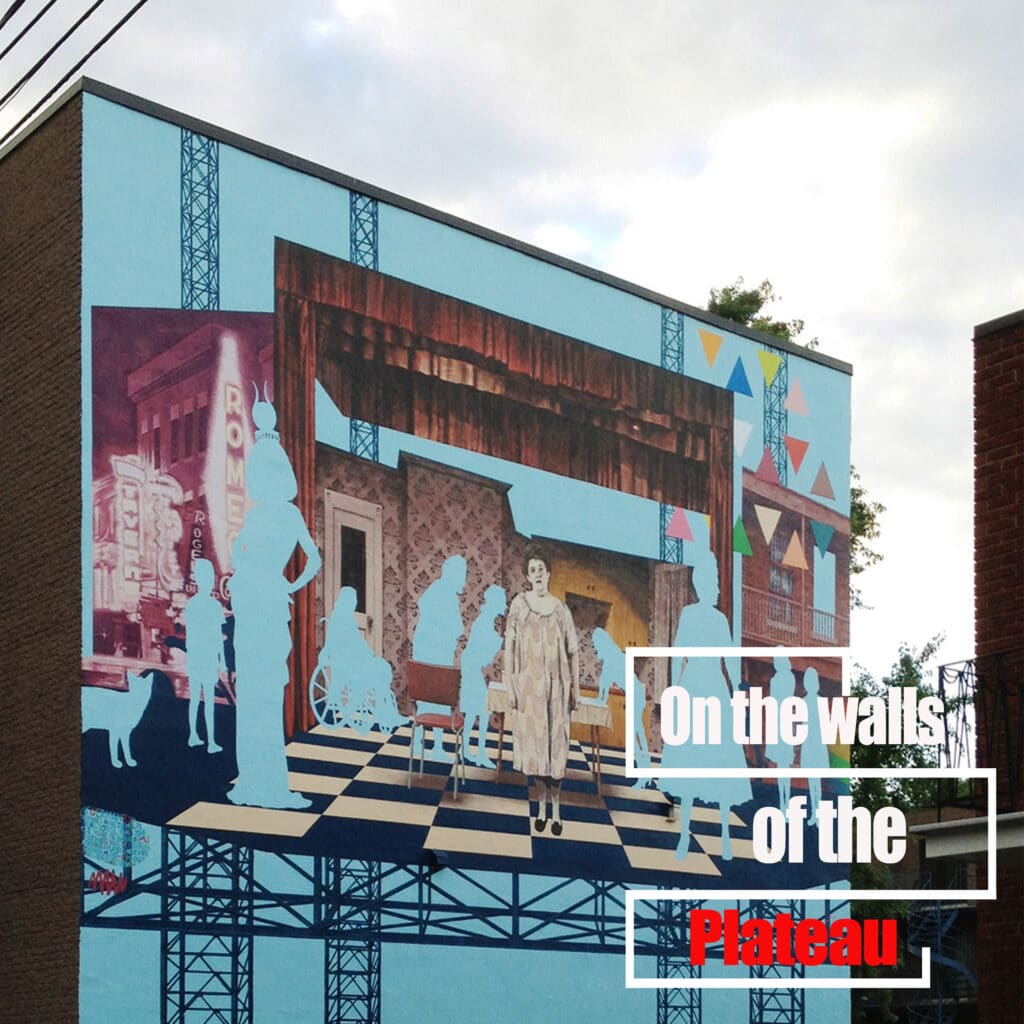 On the walls of the plateau
November 10th 2020
🎧 As a complement to our Sur les murs du plateau/ On the walls of the plateau tour, here's our first podcast that will allow you to discover the numerous, fabulous art murals located between the Laurier and Mont-Royal métro stations. Let yourself be guided by the voice of Philippe Robert.
Discover the fascinating murals of the Plateau-Mont-Royal located between Laurier and Mont-Royal metro stations.
"On the walls of the Plateau"
Production: Art Public Montréal, Animation: Philippe Robert, Editing and sound design: Magnéto , Realisation: Séléna Théret (Magnéto), Sound design: Louis-Olivier Desmarais (Magnéto) , Cover (Art Public Montréal and Rafael Sottolichio).
*The english version follows in the second part of the podcast.
Listen to :